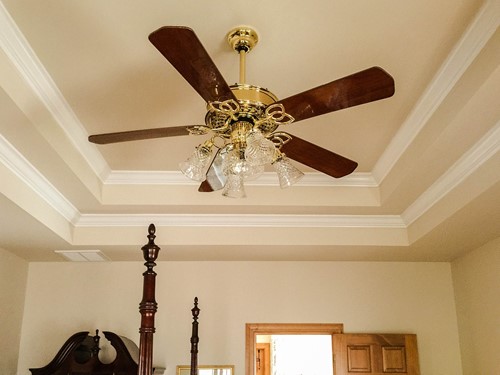 Sometimes, the trick to revitalizing an entire room is to focus on the details. You don't need to paint the room a new color or install fresh flooring in order to achieve a stellar look. When you decide to update and upgrade your molding, you will add a sense of timeless elegance to your room in a matter of moments.
These are just a few reasons you should add crown molding to any room in your home:
Crown Molding Complements Most Design Styles
Crown molding is a classic design accent, and it can work with many types of interior design styles. From sleek, modern rooms to grand homes with traditional approaches to design, crown molding can help improve the overall look and feel of just about any room. That it is flexible and versatile makes it one of the most valuable home improvement projects you can take on.
Crown Molding Serves as a Frame For Your Room
Crown molding is installed where the wall meets the ceiling, separating the two areas in a way that is both stylish and sophisticated. By having this accent piece in place, the color on your walls will appear deep and vibrant. It also adds a sense of symmetry to the room and can easily be incorporated as an accent in other areas — such as around the windows or as a mantle above a fireplace. It allows you to outline your room and create a blank canvas that can be decorated according to your preferences.
Crown Molding Makes Your Home More Appealing to Prospective Buyers
As with any home improvement project, consider not only your own preferences, but what a prospective homebuyer may be interested in. Fortunately, crown molding is eternally popular and beloved.
Whether you want to create a graceful atmosphere in your entryway or you are looking to achieve a distinguished look in your home office, crown molding can make a significant difference in the appearance of your room.